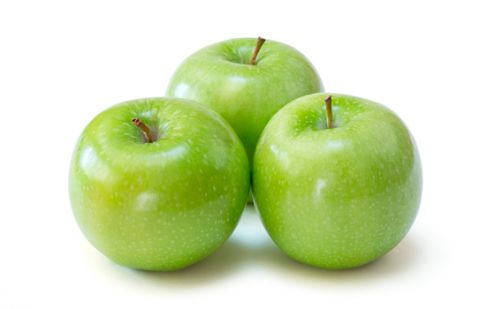 Sustainability
A summary of responsibility at Satotukku:
One-third of Dutch imports run on liquefied natural gas (LNG) instead of fossil diesel (approx. 20% lower carbon emissions)

About 10% of distribution is fuelled by HVO diesel (approx. 90% lower carbon emissions)

Free cooling and solar energy generated on the roof of our premises are used for ripening bananas

Energy efficiency programme implemented at our property, efficient recycling, biodegradable waste sent to a biogas plant

All our employees have signed the Employee Code of Conduct

We are a member of amfori BSCI

Foreign suppliers are required to have GLOBALG.A.P. (good production practices) and

Global

GRASP (social responsibility) certifications, domestic suppliers are strongly encouraged to have IP Vegetables base level certification and IP Standard for Working Conditions certification

Satotukku's own packing plant and banana ripening plant have FSSC 2200 food safety system certification

Carbon offset: tree-planting in Yucatán, Mexico; for every 1000 kg of Spanish Daily Greens fruits or vegetables sold, a tree will be planted in Mexico. The project is called Plant-For-Life and is carried out in partnership with our supply chain organisation in Spain and the Plant-for-the-Planet organisation. In April we planted 165 trees!

In 2020, we calculated for the first time the carbon dioxide emissions (GHG Protocol) of all our shipments
SATOTUKKU CERTIFICATIONS
Certification of organic production 2021
Fairtrade certificate
This certificate is applicable for the scope of
Cutting and packaging fruits and vegetables in plastic films or trays.
Cutting and packaging whole fruits and vegetables in plastic films or cardboard boxes.
FSSC 22000 Food Safety system certification 22000.
GREENFOOD GROUP SUSTAINABILITY
t's in our name – green food. For us, it is not more complicated than that. All that we are, all that we do, depends on a healthy planet and this planet depends on us. Our decisions should lead to a more sustainable society, not because we are forced to by rules and expectations, but because that's what we believe in. 
We recognise this is a complex task which calls for a structured approach. That is why we have analysed which sustainability issues we impact the most as well as what our key stakeholders (such as consumers, customers and suppliers) expect from us. This has resulted in a materiality analysis and the matrix below. All aspects are important, but in order to maximise our positive impact, we have decided to direct most of our efforts to the aspects on the right-hand side. 
To further guide and coordinate our sustainability efforts with other stakeholders we have aligned our work with the UN's Sustainable Development Goals. Based on our own materiality analysis we have singled out three that we think encapsulate our own priorities.  
OUR 

FOOD
YUMMY AND HEALTHY FOOD FOR EVERYONE
This is simple – in order to feed a growing population and fight climate change we need to decrease our intake of meat and increase the consumption of plant-based food.
Of course, all our food should be safe – we apply strict and universally recognised requirements such as Global GAP, BRC Food and ISO 22000 certifications in our supply chain as well as in our own food processing. Of course, all our food should be nutritious – our products are developed with prevailing dietary guidelines in mind and unnecessary and questioned ingredients such as trans fats are avoided. But what really drives us is to make our food attractive and convenient. By doing so we aim to help more people eat and live healthier here at home as well as making nutritious food more accessible in other countries where it might be scarce or expensive. 
OUR 

PLANET
PRODUCTION WITHIN PLANETARY BOUNDARIES
Producing food means using and impinging on natural resources. And not only during production – add processing, transportation, packaging and disposal. It all adds up. Our long-term goal is to turn Greenfood CO2 neutral and produce our food on terms with nature, but we are far from there yet. 
We work to reduce our carbon footprint by increasing our volume of renewable electricity in own operations, switching to more climate friendly transports and reduce and replace packaging material with more sustainable options. And by minimising food waste, which is a major problem throughout the industry. Here, we take a holistic approach, tackling the challenge in partnership with suppliers, haulers and customers. Our priorities are better planning, preservation and innovation.
Some of the products we sell are grown where water is scarce, biodiversity is declining, or land is deforested. For the rest, instead of stop selling these products we want to be part of the process to make them sustainable. We do this by setting restrictions on the use of e.g. pesticides and antibiotics, choosing certified products and raising the issues in local and international forums.
OUR FOLKS
CARING AND RELIABLE EMPLOYMENT 
Our business affects a lot of people, only at Greenfood Group we employ approximately 1300 people in 26 operating companies across Europe. We believe people thrive when they are close to decisions and can impact the way they work and have thus delegated much responsibility to each company, including HR. This means working conditions may differ, but we all acknowledge that people are our most important resource. All companies are guided by a mission to provide a fun, safe and healthy work place, free from discrimination and harassment. 
Many more people work at our suppliers around the globe. In many of these countries, people working within food production are poor and it can be hard, physically demanding, work. At warehouses, processing plants and in the fields. We are proud of helping so many of these to a decent work and income, at the same time we are aware that many find themselves in precarious positions relying on the good will of their employer. To minimise the risk of human rights breaches and ensure good working conditions in our supply chain, we require all of our suppliers to adhere to our supplier code of conduct, we work with the global network amfori BSCI to identify high-risk suppliers and carry out social audits, and by 2020 we also aim to have more than two thirds of our suppliers socially certified through Global GRASP (or equivalent). If we find any kind of misconduct, we first agree on a remediation plan together with the supplier but if there is a lack of will or progress, the contract is terminated. 
OUR WAY OF DOING BUSINESS
FAIR, TRANSPARENT AND RELIABLE
At heart, we are a Swedish company, we like to be "lagom" (just right) and fair. And to be treated that way. That is why we strive to be straight-forward and transparent in all our communication, be it in marketing, supplier contracts, customer commitments or dealings with the authorities. You should know what to expect from us, and if any doubts, please let us know. 
But we are no fools. We operate around the globe where situations may be complex, interests diverging, and authorities corrupt. Therefore, we have implemented a group wide whistle-blowing system, an anti-corruption policy, regular trainings in business ethics, a code of conduct and supplier audits. That way we seek to minimise the risk of us or our counterparts being taken for a ride.